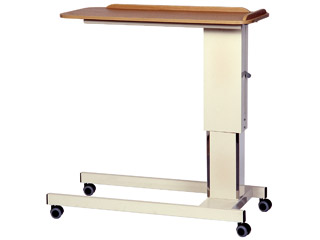 3-4 Weeks from receipt of payment.
Overbed Table Traditional Twin Leg - Blue Table Top
Item Code: FPD-08490
Dimensions: 750 mm x 940 mm x 375 mm
This is a more sophisticated version and is fitted with a spring loaded lifting device and can be locked into a desired position. Incorporated into the lifting mechanism is a safety device that allows easy release if a bed or chair is raised inadvertently.
As with our other overbed tables this can be colour co-ordinated with our bedside lockers and wardrobes
Table extends to a maximum height of 1100mm and is available with or without lips.