Pharmacy Refrigeration Vaccine Storage Specialists
Pharmacy fridges all of sizes available to suit your vaccine storage requirements. Also portable vaccine storage products for medics on the move. FPD supply a variety of top brands including Shoreline Medical, Lec Medical and Labcold refrigeration. All units conform to UK NHS pharmacautical specifications in respect to temperature and locking features.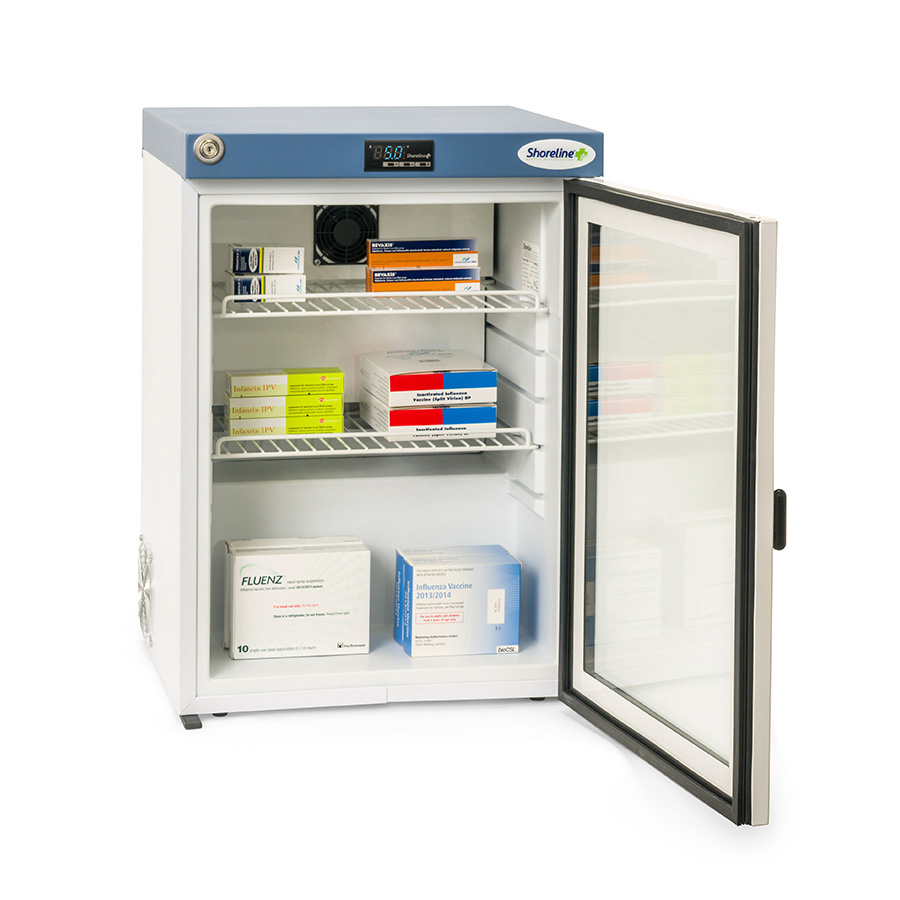 10-14 Days from receipt of payment.
Shoreline SM60G - 60 Litres Pharmacy Fridge with Glass Door
Item Code: FPD-04358
£899.00 including VAT: £1,078.80
Dimensions: 660 mm x 470 mm x 455 mm
Glass Door
Capacity 60 Litres
2 x Shelves
220-230V/50Hz
+2°C to +8°C
Forced-Air Cooling
Digital Temperature Display
Audio / Visual Temperature Alarm
MAX/MIN Temperature Memory
Automatic Defrosting
Door Lock and keys
Meets W.H.O. performance criteria (E3/PROC/3/2)
CFC free
Reversible Doors
Adjustable Shelving
5 year parts and labour warranty (UK only)