Controlled Drugs Cabinet and Drug Cupboard healthcare storage products
A range of Controlled Drugs Cabinet suitable for hospitals, prisons, vets and care homes. All drugs cabinets surpass the Misuse of Drugs (Safe Custody) Regulations 1973 and exceed BS2881:1989 level one. FPD manufacture a bespoke drug cupboard to fit your space. Our controlled drugs cabinets are sold across the independent pharmacy, care, hospital and general medical sectors. Quality locks with adjustable shelves or drawers fitted.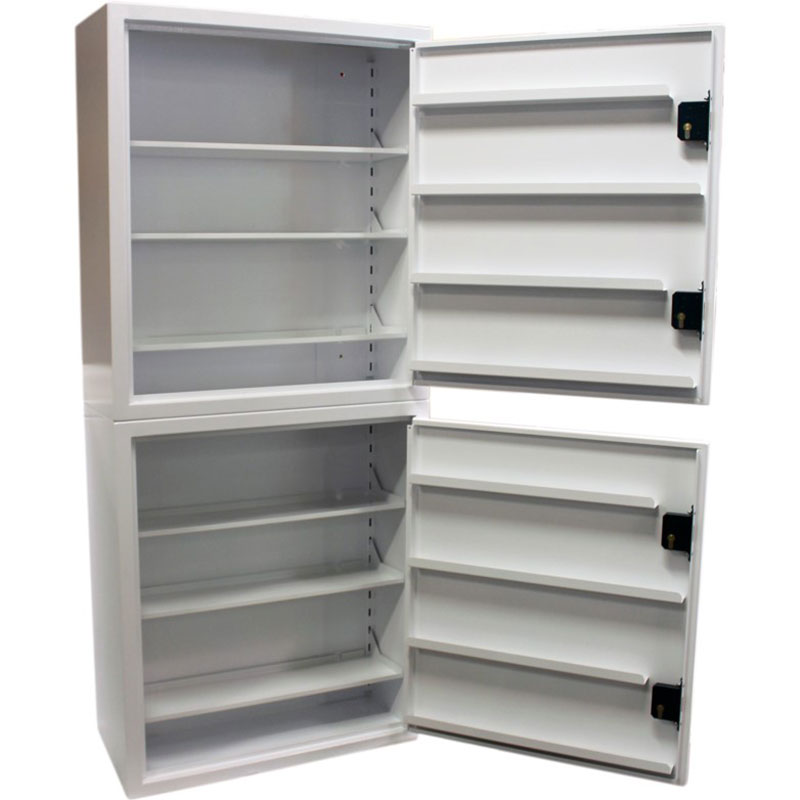 3-4 Weeks from receipt of payment.
Controlled Drugs Cabinet | 394 Litre
Item Code: FPD-11294
£925.00 including VAT: £1,110.00
Dimensions: 1750 mm x 760 mm x 305 mm
Controlled Drugs Cabinet for the Storage of Controlled Drugs BS2881:1989 and the "Misuse of Drugs (Safe Custody) Regulations 1973" compliant Controlled Drugs Cabinet This controlled drugs cabinet incorporates the following features: Size (H x W x D) – 1730mm x 760mm x 300mm Wall fixing with 8 x 10mm x 75mm long hexagon head sleeve anchors (supplied). Cabinet should be fitted by a competent person. 2 x Cabinets bolt together. Shelves (Qty.) – Six height adjustable internal shelves, eight fixed door shelves. Single-point locking (ONE lock per cabinet), two locks supplied with three keys per lock. BS3621 compliant lock, supplied by Yale?